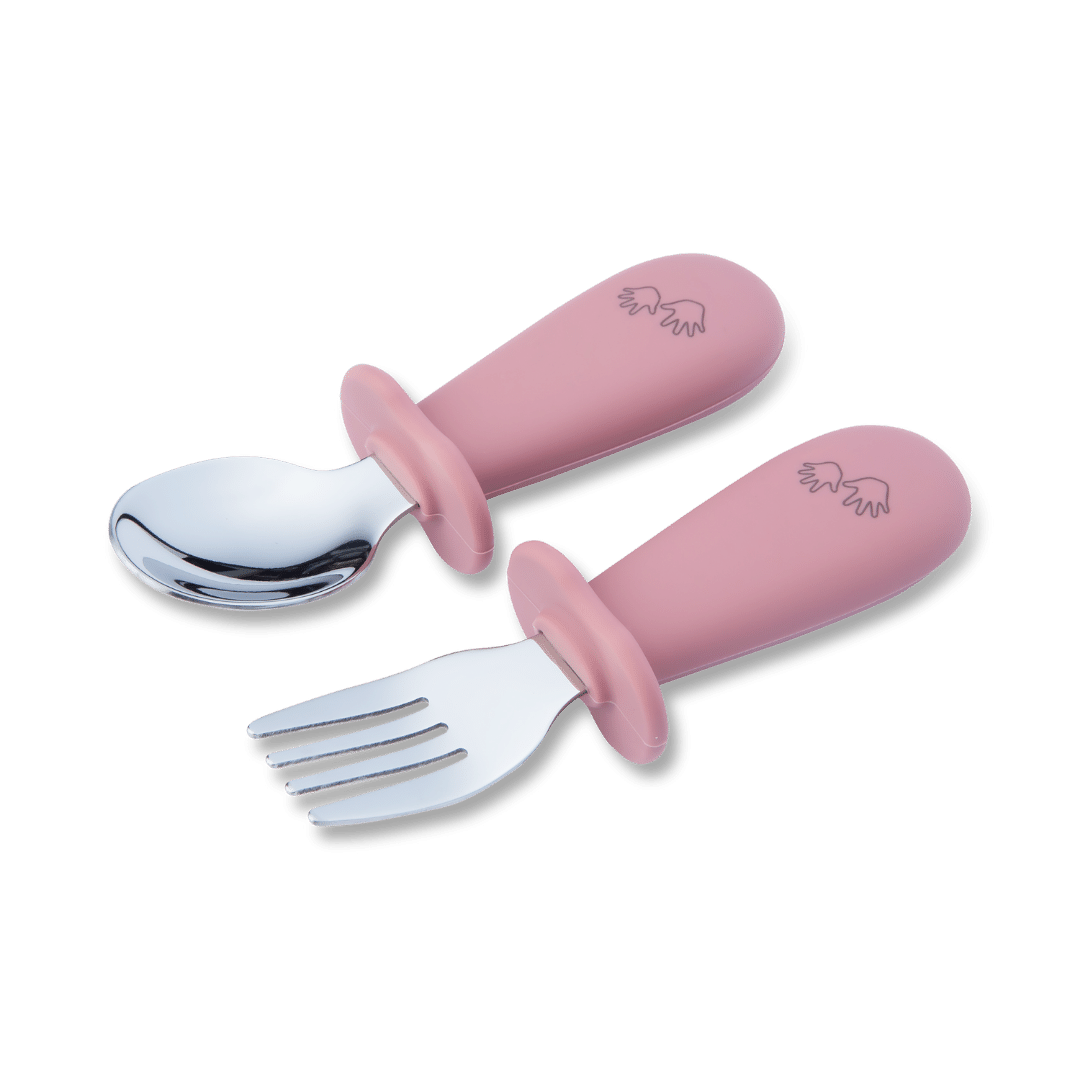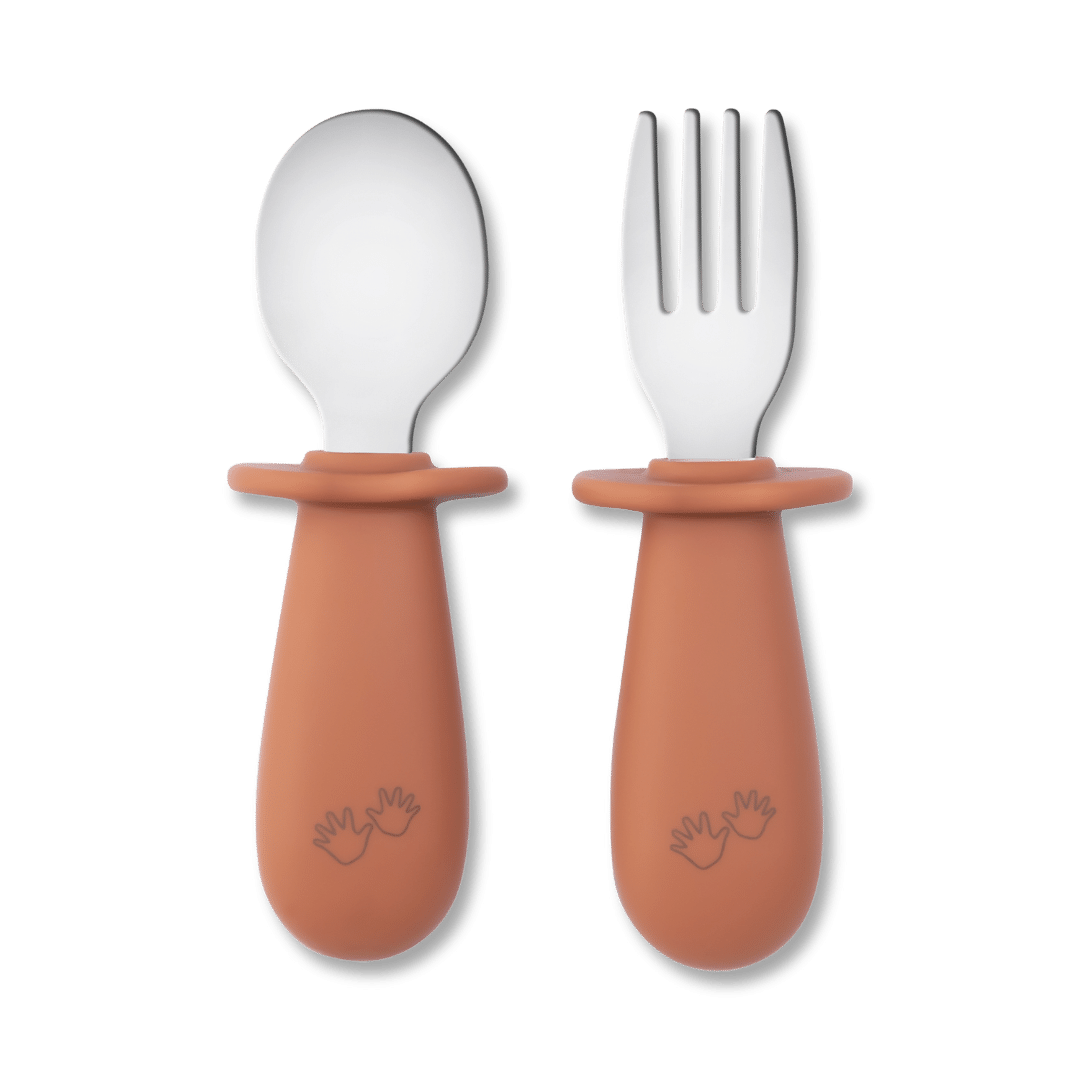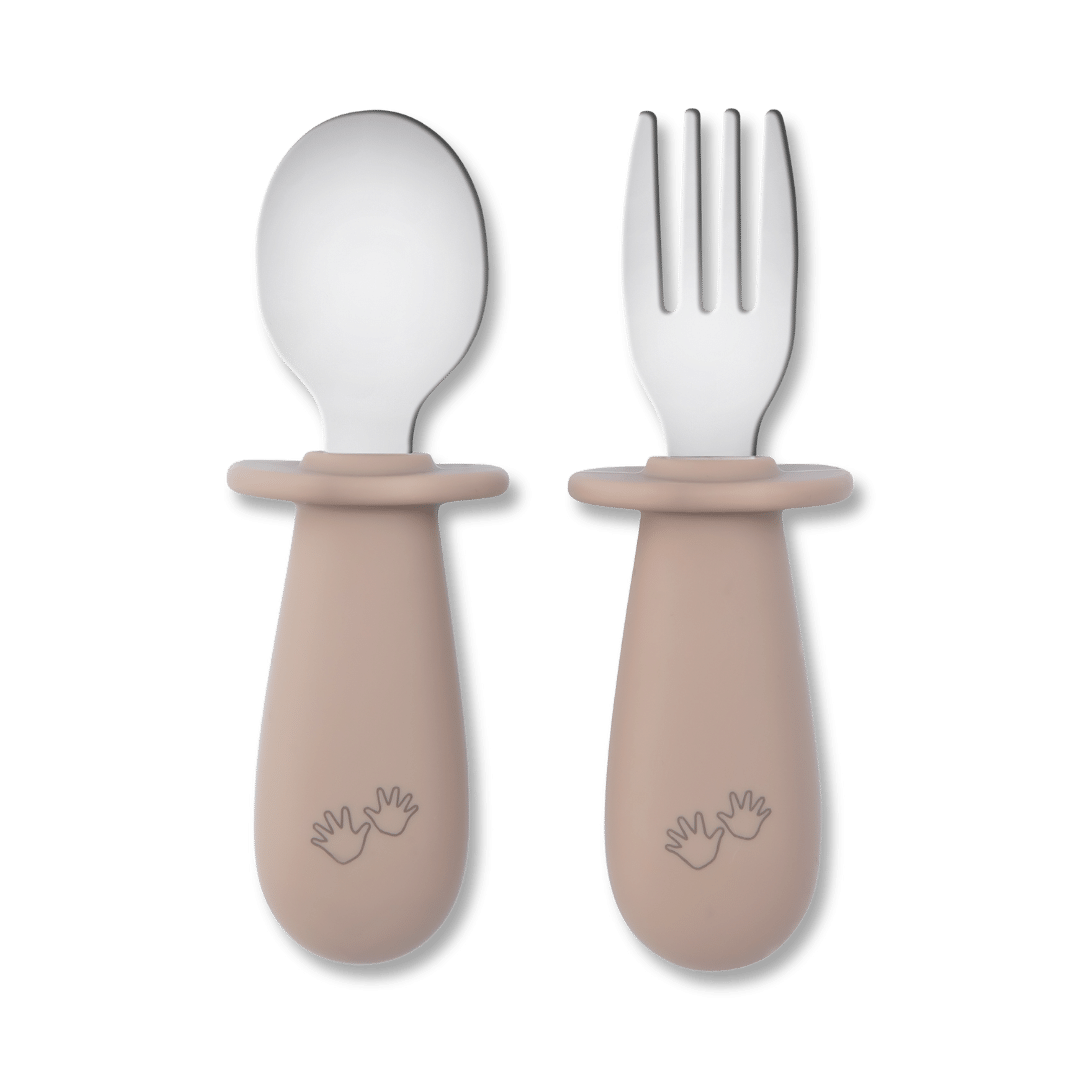 Stainless Steel & Silicone Handle Spoon & Fork Cutlery Set
In stock

Stainless Steel & Silicone Handle Spoon & Fork Cutlery Set For Baby Led Weaning from Tidy Babies is crafted for tiny hands! These essential utensils blend safety with style and allow to transition from soft foods and purees to more solid foods to continue your Baby Led Weaning journey. The sturdy stainless steel ensures durability, while the silicone handles provide a comfortable grip.
Why you'll love this Stainless Steel & Silicone Handle Cutlery Set:
Safe: Crafted from high-quality stainless steel free from harmful chemicals, these utensils will not rust, ensuring your child's safety while exploring the world of new solid foods. The handles are made from food grade safe silicone and feature anti choke band for extra safety. and provide a soft and secure grip
Practical: Perfectly sized for small hands, the ergonomic silicone handles offer a comfortable and non slip grip, promoting independent feeding skills. The set is versatile, and suitable for ages when you transition into a new solid foods and continue your Baby Led Weaning exploration.
Durable: Our cutlery set is built to last. The robust stainless steel ensures longevity, withstanding everyday use and multiple washes. The silicone handles are not only soft on gums but also resilient, providing a firm grip without slipping.
Easy: The stainless steel is dishwasher-safe, allowing for hassle-free cleaning. The silicone handles are easy to wipe and rinse, ensuring quick and convenient cleanup, even on the go. Plus, the set's compact size makes it ideal for travel!
Measurements:
Say goodbye to mealtime struggles and hello to delightful dining adventures! Safety, practicality, durability, and ease come together to redefine your little one's mealtime experience.
At Tidy Babies we use Australia Post to deliver your purchases. We can deliver to both physical residential or business address. We aim to dispatch your order within 48 hours of cleared payment, during weekdays, on in stock items.
The postage price includes shipping, handling and packaging costs.
Pricing:
STANDARD Australia wide delivery (with tracking) - $10
EXPRESS Australia wide delivery (with tracking) - $15
FREE Australia wide delivery on purchases over $99 or more in one transaction including any discounts. Please note FREE delivery applies to STANDARD Australia wide delivery only.
Timing:
STANDARD Australia wide delivery (with tracking) – 3 to 10 business days
EXPRESS Australia wide delivery (with tracking) – 2 to 5 business days
Please note major delivery time delays being experienced by Australia Post due to COVID-19 and local restrictions. These delays are out of our control. 
Tracking:
Tracking number is provided via email. We ask you to ensure that your email address is correct and you monitor your inbox, including junk mail.